07/06/2023
Columbia Ranks #1 Best Place to Live in South Carolina
Local Real Estate agents rank the top nine places to call home in the Palmetto State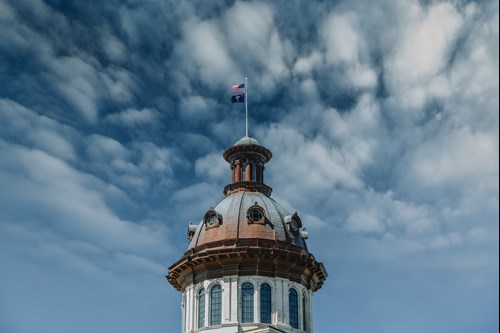 Image courtesy of Central SC
What do low cost of living, strong economy, and quality of life all have in common? When combined, they make for a great place to call home. These are just a few of the reasons why South Carolina has become one of the fastest-growing states in the country, making it third fastest overall in 2022 and welcoming almost 90,000 new residents in one year.  
From the mountains to the sandy beaches, local real estate agents have ranked the top 9 places to live in the Palmetto State with the #1 overall best place to call home being the Capital City. In a recently published article by Travel + Leisure, the top places to call home according to local real estate agents are: 
Columbia

 

Greenville 

 

Charleston

 

North Charleston

 

Mount Pleasant

 

Sullivan's Island

 

Summerville

 

Hilton Head Island

 

Bluffton

 
The Heart of South Carolina: Columbia 
With our central location, there is always something for Columbians to do – whether it's floating the Congaree River or enjoying the natural beauty of Congaree National Park. Sports fans can watch the Fireflies play a baseball game at Segra Park or cheer on the Gamecocks during the Fall at Williams-Brice Stadium. Columbia is home to 14 golf courses, 56 tennis courts, and 650 miles of shoreline along Lake Murray for water activities.  
For those who love art and culture, a trip to one of our award-winning museums such as the Columbia Museum of Art or a concert at Colonial Life Arena or the Township Auditorium may be just what you're looking for. There are always opportunities to support local whether it's getting your weekend started with Soda City market or indulging in one of our many award-winning restaurants. And if you feel the need for a change of scenery, you can fly with ease out of Columbia Metropolitan Airport to more than 25 nonstop flights to 10 major airports across the country.  
With an overall low cost of living and affordable real estate, there's no questioning why Columbia remains in the top ranks for popular cities for relocation among Gen Z or top housing markets positioned for growth. Individuals aren't the only ones making the choice to relocate here. Companies and industry also want to call Columbia home. With major insurance companies headquartered in the City and large manufactures such as Mark Anthony Brewing (White Claw) and Scout Motors (Volkswagen) locating to the region, Columbia is a fast-growing hub for insurance, technology, life science, and production. Employers have access to a highly educated workforce and reliable talent pipeline through our local colleges and universities, making Columbia a great place to establish roots and start your career.  
There's no question we love to call Columbia home...and we think you will, too!