06/01/2023
Columbia Economic Development Welcomes New Real Estate Asset Coordinator
Columbia Economic Development welcomes our new Real Estate Asset Coordinator, Spencer Green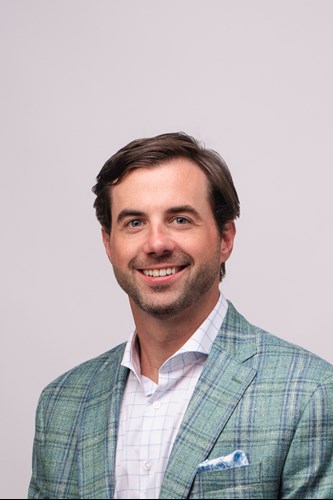 The Columbia Economic Development Office is excited to officially welcome Spencer Green as our new Real Estate Asset Coordinator! In this new role, he will be working closely with our team, City leadership, and private real estate owners and developers to help promote new development and investment opportunities for the City of Columbia. The role is focused on the strategic positioning, planning, promotion, and deployment of real estate assets, redevelopment programs, and development partnerships to increase the vibrancy of the built environment throughout the City. 
Spencer brings a decade of real estate experience in both commercial brokerage and development. Most recently, he served as Vice President of Development for Red Rock Developments, an institutional industrial developer headquartered in Columbia. Prior to moving to Columbia, Spencer was a Director in Cushman & Wakefield's Atlanta office where he focused on multi-market tenant representation as a broker. While at Cushman & Wakefield he was awarded the national Rising Star Award and served on the Industrial Services Executive Committee for his success and leadership.
Spencer is a Memphis native and a University of Alabama alum. As a previous resident of both Birmingham and Atlanta he brings a fresh outlook on current and future developments for the City. Having married a Columbia native, Rossi, also helps him understand that there are things that the City should always try to preserve, like its history, culture, and quality of life.
When asked why Columbia, he said, "This is the city I call home and it's filled with great people, great ideas and big dreams. I believe the city is at a tipping point where those dreams and ideas are becoming a reality. You can feel the energy and momentum when you walk the streets and talk to people. But more importantly, this is home to my wife, my kids, and many friends and family members. I joined the City of Columbia because I have a desire in making it a better city today, tomorrow, and for the next generation."